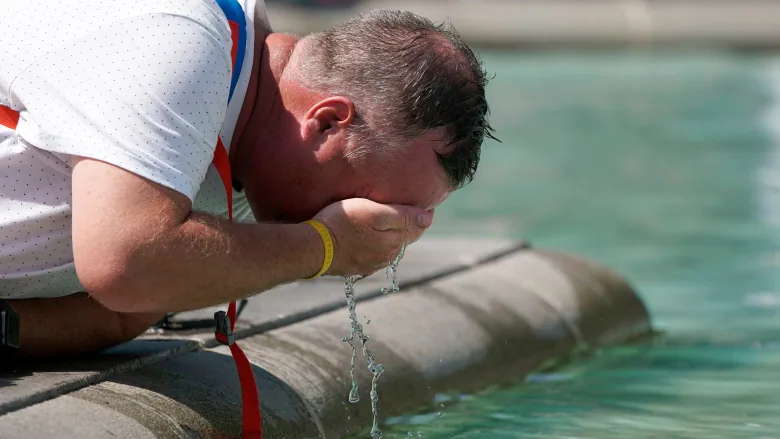 (Laura McQuillan/ CBC News) — A few summers ago, Gordon Giesbrecht was doing work on a lakeside dock when he says he started feeling "a little funny." Minutes later, he was vomiting — a symptom that he immediately recognized as heat exhaustion.
As an expert in how extreme temperatures affect human bodies, Giesbrecht is the first to admit he should have seen the warning signs.
"After I finished throwing up, I said, 'That's it for the dock' … I went and got a lawn chair and stuck it in the shallows, and just sat in the lake … and cooled off," said Giesbrecht, a professor of thermophysiology at the University of Manitoba.
Amid warnings of heatwaves across much of Canada this week, Giesbrecht's experience is a reminder of how summer heat can affect our bodies without us realizing — and the need to watch out for potentially deadly symptoms. (…)